While Les Miserables was my favorite Broadway show as a teenager, The Phantom of the Opera was the first professional Broadway show I ever saw. My Grandma gave me the tape (yes tape) for Christmas with a promise to take me to see it in San Francisco. I was thrilled and we had a great time. I also had a best of Andrew Lloyd Webber tape that I wore the heck out of, so his music has always been special to me.
You can then guess how thrilled I was to hear the Eccles theater was reopening with a special concert featuring Kurt Bestor, David Osmond, Lisa Hopkins Seegmiller, Lexi Walker and my old teacher Dallyn Vail Bayles. I had to get tickets right away! It has 2 more days and the massive theater gave plenty of room for social distancing with masks required. If you can afford it I highly recommend getting a ticket while you still can!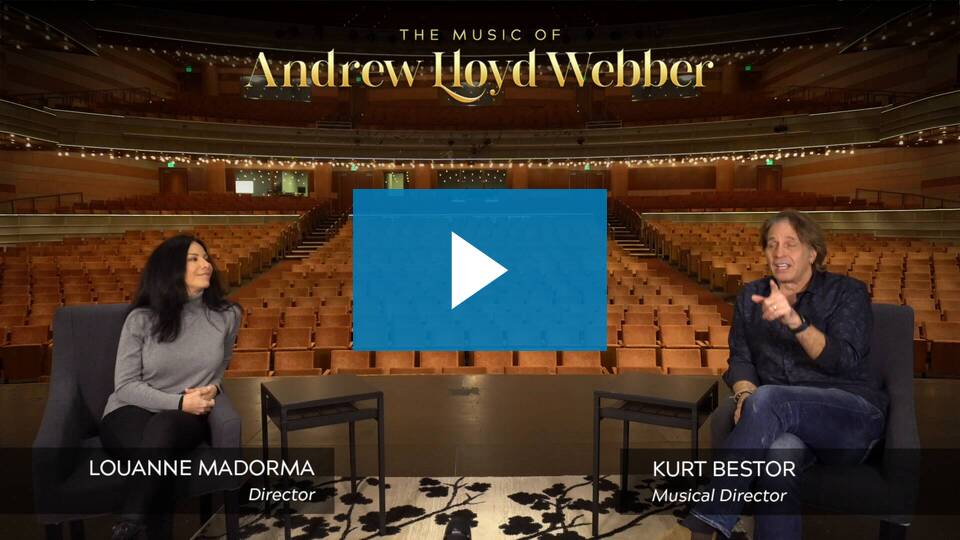 The Music of Andrew Lloyd Webber – Live at the Eccles
What a tremendous night of musical theater we got! In the set pieces we got songs from shows like Phantom of the Opera, Cats, Jesus Christ Superstar, Evita and more. All the production values were amazing including 2 wonderful dancers.
There honestly wasn't a bad number in the group and they had a good mixture of silly songs like 'Song of the King' from Joseph and the Amazing Technicolor Dreamcoat to tender ballads like 'Memory' from Cats or 'Wishing You Were Somehow Here Again' (my favorite ALW song) from Phantom.
My only complaints is the microphones were a little glitchy and it was sometimes hard to understand the lyrics (especially for songs I am less familiar with). Particularly with David Osmond the microphone kept giving him grief and that's frustrating for an expensive concert of $45.
Nevertheless, I thoroughly enjoyed myself and am just so happy to be back listening to live music! Well done
8 out of 10